International Travel Coverage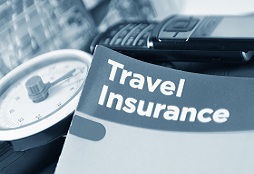 Planning an overseas trip starts with planning for the unexpected. Purchasing additional insurance when you travel is one of the best ways to cover the unexpected. However, before you start researching travel insurance, review your current insurance policies. Check if you have any travel health insurance and/or international travel insurance coverage on any of your policies. Some homeowner's insurance policies and renter's policies cover your personal property and liability (such as you accidentally hitting someone with your luggage and break a toe) anywhere in the world, so if you already have this coverage there is no point in buying more.
If you don't have enough travel coverage in your current insurance policies, including travel health insurance coverage, then you will want to contact your travel agent or insurance agent for additional international travel insurance policies.
Click on this site for online proposals and applications.